Learn more about Uta Hagen, her legendary technique, meet the Program Leaders, and we will see you in one of our back in–person programs!
About this event
Uta Hagen was one of the foremost acting teachers of the 20th century. A celebrated actress in her own right, and author of the seminal texts Respect for Acting and A Challenge for the Actor, she trained many of the outstanding actors of the American Stage and Screen. The Uta Hagen Institute at HB Studio offers full-time immersion in the practical approach to acting craft that characterized Uta Hagen's legendary master classes and classic acting texts. Its four key programs are highly structured, integrated courses for actors with serious professional and artistic intent.
Meet our Uta Hagen Institute Leaders.
Paul Pryce, Director of the Hagen Core Training and Hagen Summer Intensive
Jim Boerlin, Uta Hagen Institute, Program Administrator
Mark Nelson, Director of the Hagen Teacher's Lab
Carol Rosenfeld, Hagen Teacher's Lab, Program Founder
Hagen Institute offers three programs: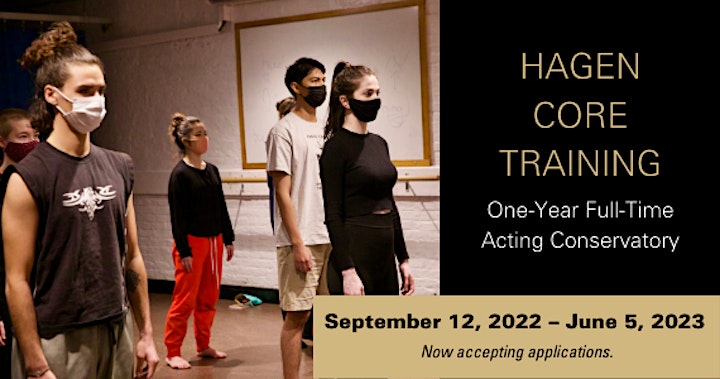 The Hagen Core Training is a full-time one-year training program for actors who seek full immersion in the practice of their craft. Taught over three terms by world-class faculty/practitioners, this program offers an integrated progressive curriculum of essential classes: Acting Technique, Scene Study, Script Analysis, Movement, Alexander Technique, Voice, and Speech. Now eligible for college credit transfer!*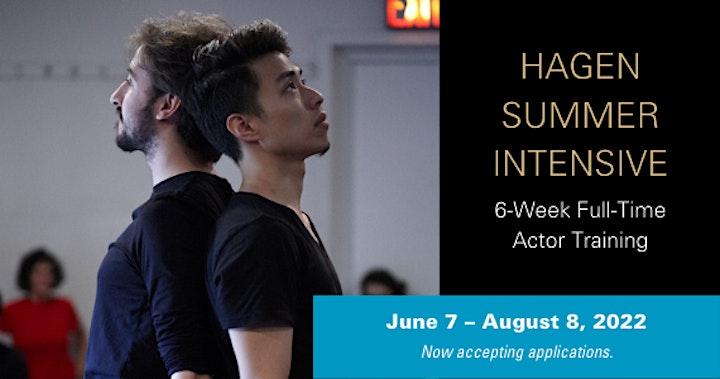 The Hagen Summer Intensive is a rigorous, 6-week workshop that probes the practical applications of Uta Hagen's technique as discussed in her book A CHALLENGE FOR THE ACTOR. Through acting technique, scene study, script analysis, and technical exercises, "The Six Steps" will become an integral part of the actor's craft. When you have strong technique and more confidence in how to find yourself in the role, acting will be joyful. Classes include: Acting Technique, Scene Study, Alexander Technique, Movement & Voice.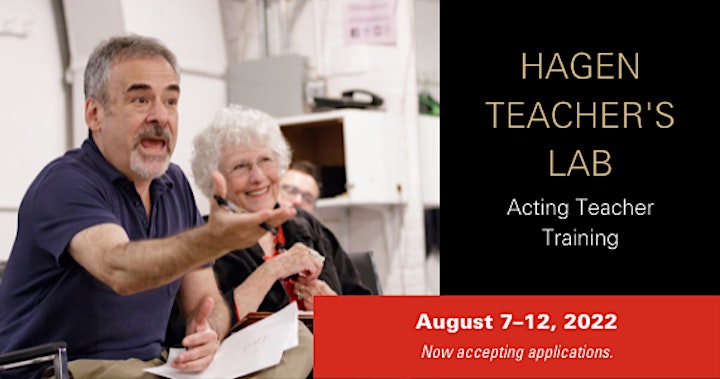 The Uta Hagen Institute's Hagen Teacher's Lab is an intensive, five-day program where artists and educators from around the world come to continue their professional development. The program is designed to serve teachers, future teachers, and professional actors who wish to explore and expand their understanding and experience of Uta Hagen's approach to acting and teaching.
Details
Time:
Location: Held online via Zoom, , ,